this is my 71st post.
on a completely unrelated note i am going to make these soon.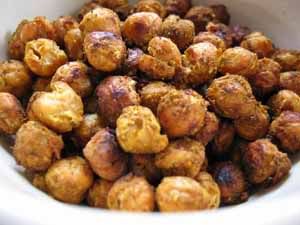 Curry Roasted Chick Peas
2 t. olive oil
2 t. curry powder
1 15 oz can chick peas, drained, rinsed, and dried
1 t. sea salt
Preheat oven to 425 degrees. Line a baking sheet with aluminum foil and set aside.
Heat olive oil in a skillet over low heat, and add curry powder. Cook, stirring with a wooden spoon, until fragrant—about 30 seconds. Add the drained & dried chick peas and the salt, and stir to coat. Pour onto prepared baking sheet in a single layer and place on the middle rack of the oven. Roast for 30 minutes, shaking the pan every ten minutes, until peas are crisp and golden.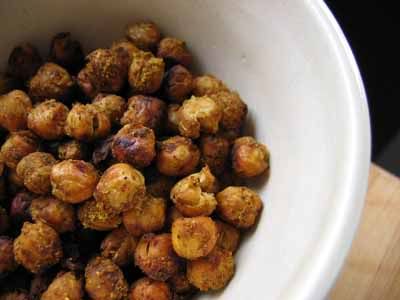 stolen from
words to eat by
saw the movie Atonement last night at the bloor cinema with david.
I had read the book, david had not. I understood the plot line and character relations, david did not.
a pretty complicated book to make into a movie with the 5 main characters, forward/backward in time plot and three main separate segments to the movie. overall i thought it was very well done, following the book perfectly, and using music to really perpetuate the storyline. but as a movie, standing alone....overall very complicated.
more to come but its lunch time